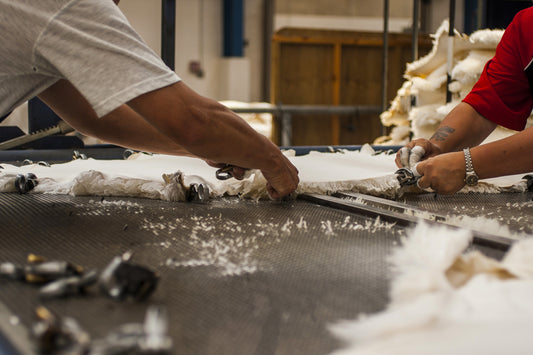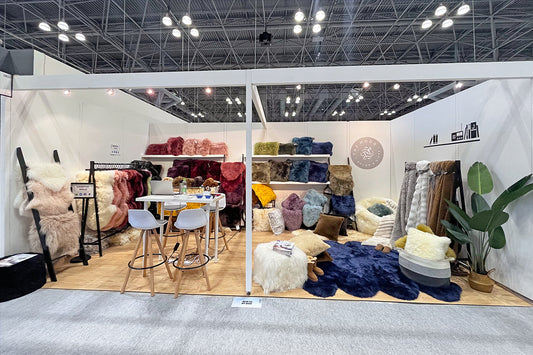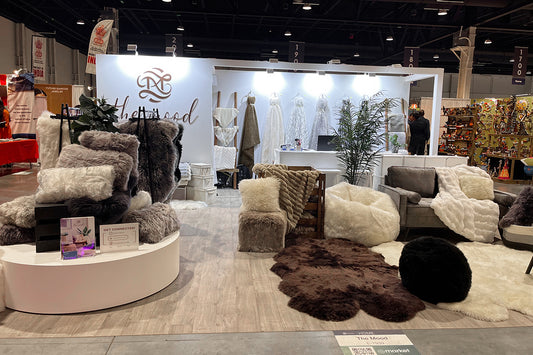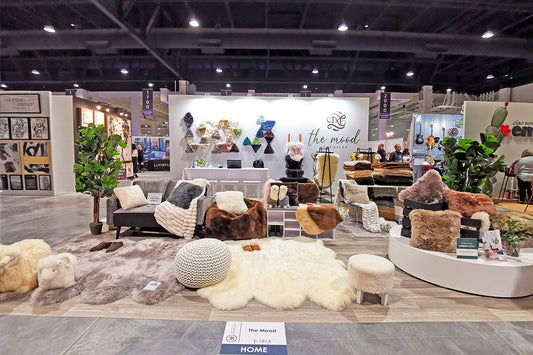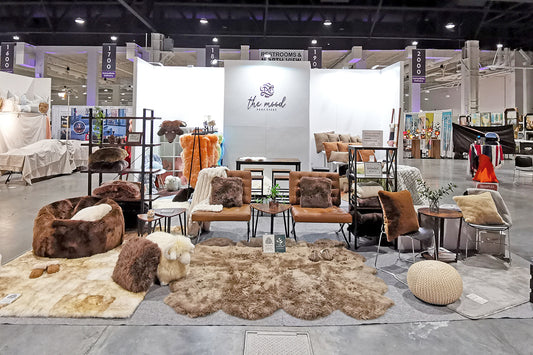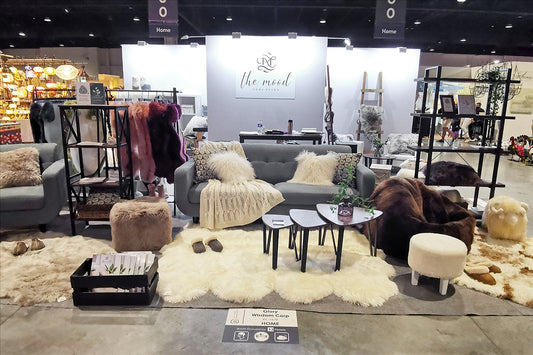 NY NOW Winter 2023 Recap: Bringing Vibrant Hues to the Winter Chill
We were thrilled to return to NY NOW market two years after pandemic. From February 5th to 8th, our booth 720 unveiled its captivating concept - bringing vibrant hues to the winter chill. Let's take a look back at the highlights of our time at the market.
A Kaleidoscope of Colors in the Winter Wonderland
When visitors entered our booth, they were welcomed by a stunning array of hues that broke through the monotony of winter's chill. The idea behind our design was to infuse warmth and joy into living spaces with our selection of sheepskin pillows, sheepskin rugs, and faux fur pillows.
From the deep purples and romantic pinks to dark reds, earthy browns, sunny yellows, serene greens, calming blues, and pristine whites, our products showcased the entire spectrum of colors that could liven up any room.
A Gem in the Crystal Palace On-Site Display
One of the most gratifying moments of the NY Now Market was when our Rex faux fur lumbar pillow in an elegant ivory color caught the discerning eye of the esteemed Industrial designer and host of America by Design, Ilene Shaw. The pillow was featured in the prestigious Crystal Palace On-Site Display, which showcased innovative and exceptional designs from exhibitors across the event. This recognition reaffirmed our commitment to crafting high-quality and aesthetically pleasing products that resonate with design connoisseurs.
A Thrilling Reception from Visitors and Customers
Throughout the event, our booth was abuzz with excitement and interest from the diverse crowd of attendees, ranging from designers seeking unique statement pieces to décor stores scouting for fresh and trendy offerings. We were thrilled to connect with numerous new customers, and the response we received from them was nothing short of heartwarming. Many visitors expressed genuine interest in our products, commending the quality of craftsmanship and the variety of colors we had on offer.
Give a high-five to Our On-Site Team
None of this would have been possible without the dedication and hard work of our on-site team. Their tireless efforts in planning and organizing, setting up the booth, engaging with visitors, and showcasing our products in the best light were truly commendable.
As we wrap up this exhilarating chapter, we would also like to extend special thanks to our new customers who placed wholesale orders during the event. We eagerly look forward to bringing warmth, joy, and a splash of vibrant colors to countless homes and spaces through our products. Thank you for choosing The Mood as your trusted source for premium home furnishings.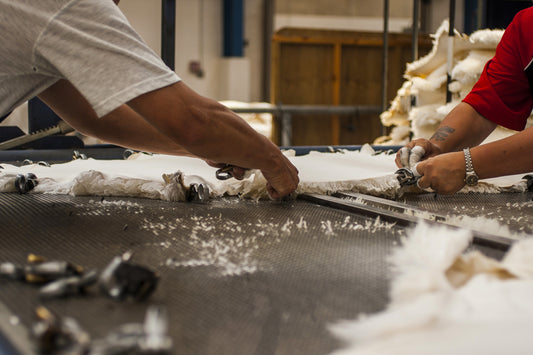 At The Mood, we are committed to the ethical sourcing of sheep and cow hides...
Our 1st participation in Atlanta Market was a whirlwind of excitement and innovation for our...
At The Mood, we prioritize the safety and well-being of our customers while upholding our...