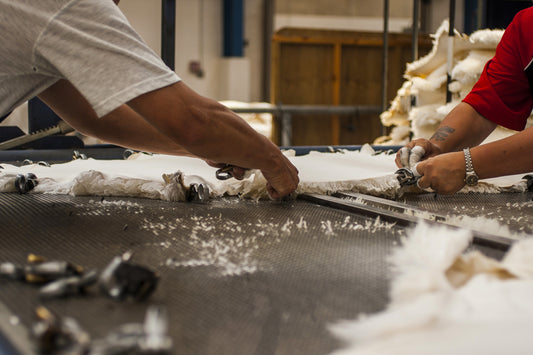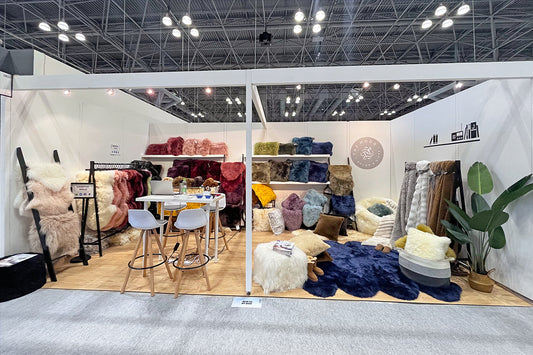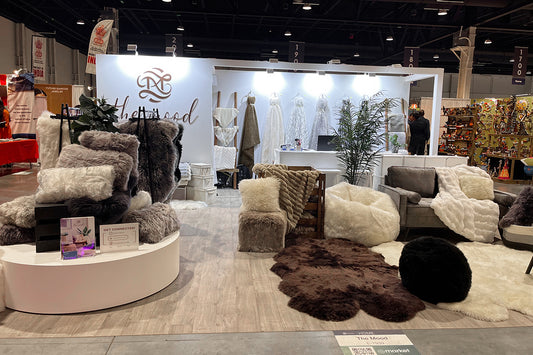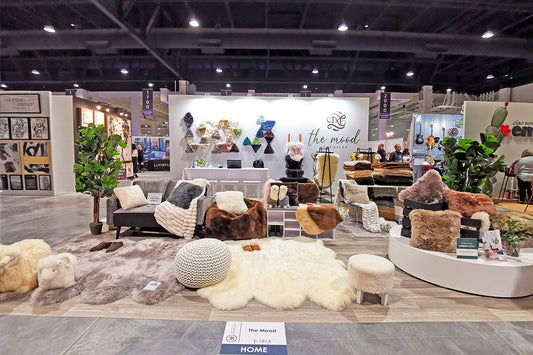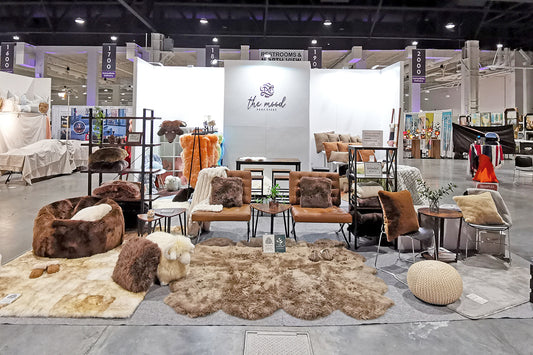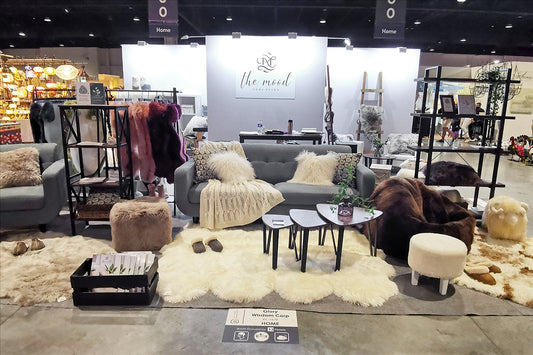 NY NOW Winter 2020 Recap: A Stellar Debut
We were thrilled to be part of the NY NOW Winter 2020 held from Febuary 2th to 5th, marking our first-ever participation in this renowned event. The market provided us with an incredible platform to introduce our exquisite products to a wider audience, and we are pleased to say it was a resounding success.
We, booth numbered 1942, proudly showcased the our featured classic sheepskin pelt rugs and pillows in a stunning array of colors. Our sheepskin collection, sourced from Australia and New Zealand, have been carefully crafted to offer unmatched softness and warmth, adding an element of opulence and coziness to any room they grace.
We also unveiled our latest creation - the much-anticipated Mongolian lambskin pillows. These charming and plush pillows are an ideal blend of comfort and elegance. Handcrafted with precision, the Mongolian lambskin pillows bring a touch of sophistication to any décor, elevating the ambiance of any space they adorn.
In addition to our current offerings, we are excited to announce that we have been hard at work developing a new line of faux fur pillows, throws, and rugs. Our faux fur collection will provide an eco-friendly alternative for those seeking the same level of comfort and opulence. Stay tuned for the official launch of these exquisite products, as we continue to push the boundaries of innovation and style to provide our customers with the best in the world of home decor.
Visitors to our booth were captivated by the vibrant color range we presented for both our New Zealand sheepskin and Mongolian lambskin products. From classic neutrals to bold statement hues, our products catered to various tastes and design preferences.
The response we received from attendees was overwhelming, and we were delighted to receive immense appreciation for the quality and craftsmanship of our products. We also had the opportunity to connect with potential buyers and industry professionals, establishing valuable relationships that will undoubtedly contribute to our continued growth and success.
We look forward to continued growth and success, and we can't wait to be back at NY NOW in the future to unveil more innovative and captivating creations for the modern homes and spaces.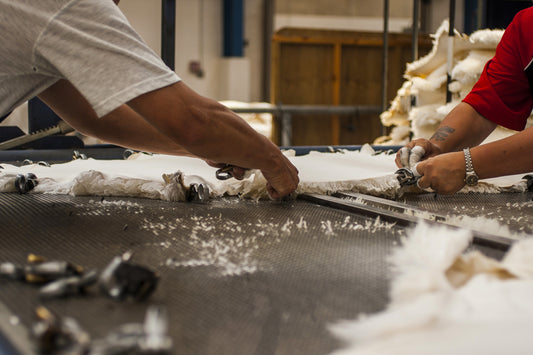 At The Mood, we are committed to the ethical sourcing of sheep and cow hides...
Our 1st participation in Atlanta Market was a whirlwind of excitement and innovation for our...
At The Mood, we prioritize the safety and well-being of our customers while upholding our...