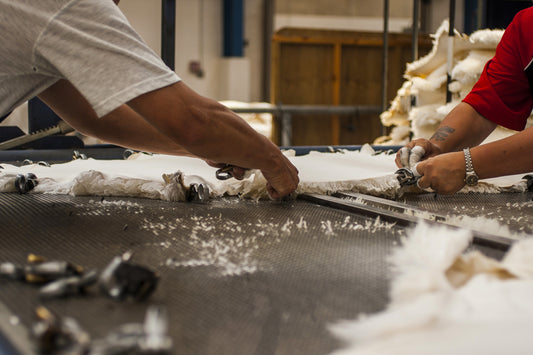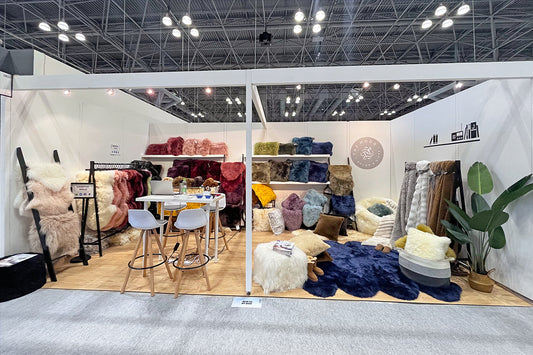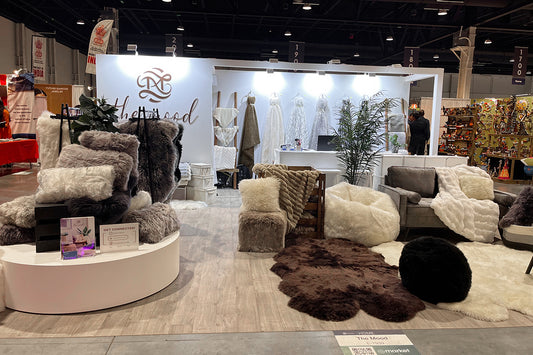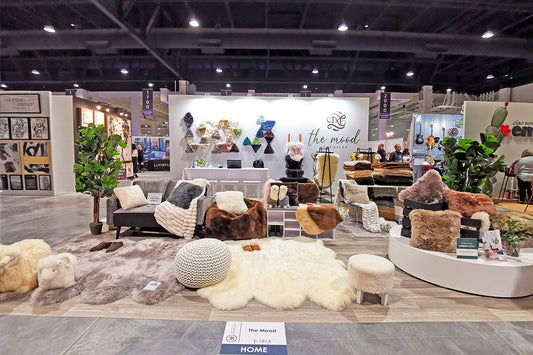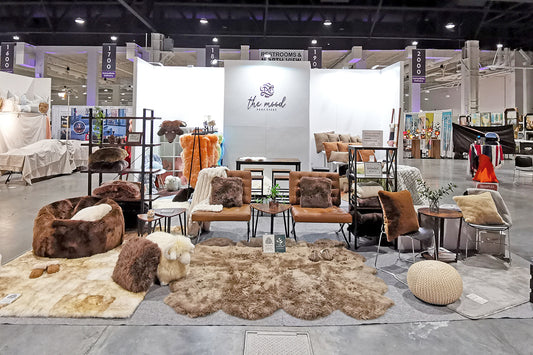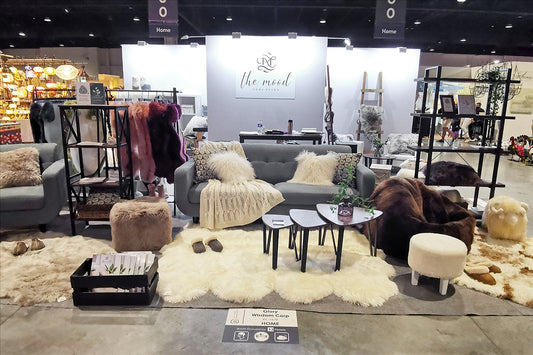 Las Vegas Market Winter 2023 Recap: A Winter Wonderland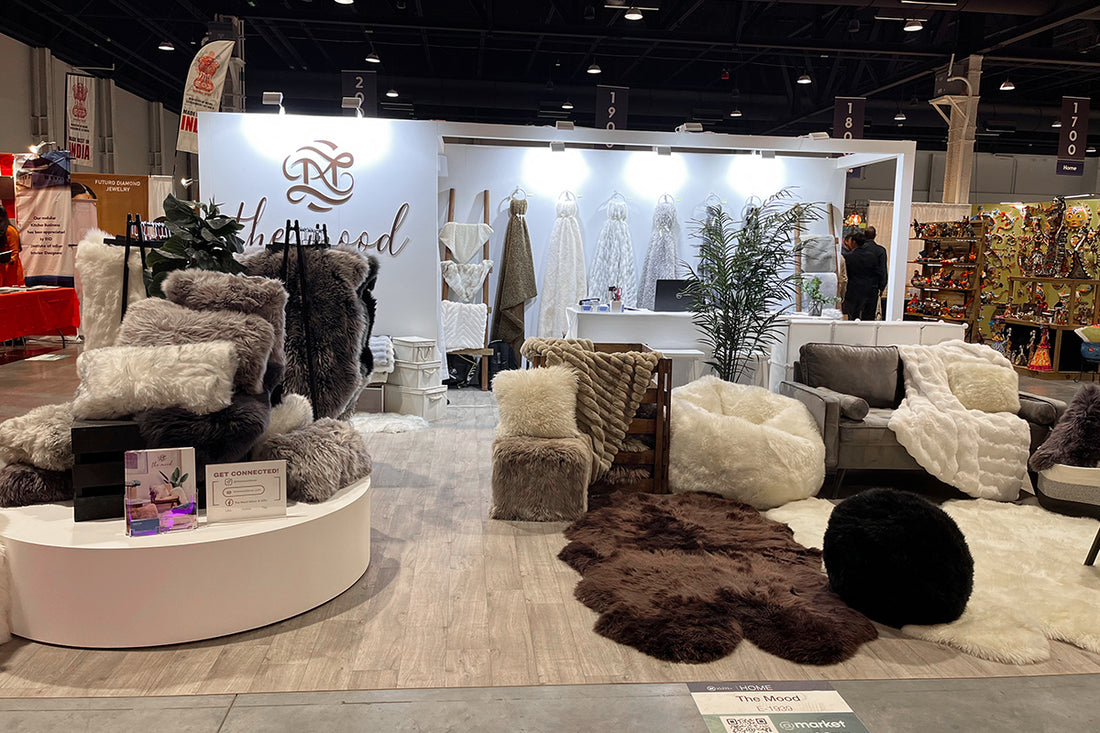 The Las Vegas Market is renowned for being a premier event in the home and gift industry, and this winter show was no exception. From January 29th to February 1st, our booth E-1939, located at The Expo in the bustling World Market Center, was transformed into a winter wonderland and a sight to behold.
A Palette of Chic Minimalism
Designed with a chic and cozy minimalist theme, our space perfectly embodied the winter vibes, setting the stage for the exquisite sheepskin pillows, rugs, and soon-to-be-launched faux fur throws. Visitors were enchanted by the stunning array of furry products in monochromic neutral hues. From pristine white to stylish gray, sophisticated black, and rustic brown, the variety of colors added a touch of sophistication to our winter wonderland.
Meeting with Industry Giants
This winter market was more than just an opportunity to showcase our products; it was a chance to forge new connections and strengthen existing partnerships. Among the highlights of the event were the fruitful meetings with industry giants such as Wayfair, Walmart, and TikTok. The exchange of thoughts and ideas with these influential players in the market opened doors to potential collaborations and expansion opportunities that we are thrilled to explore further.
Busy Days of Accounts Opening and Orders
Additionally, we had the pleasure of meeting numerous new customers, ranging from talented designers with an eye for exquisite decor to independent home decor stores and enthusiastic online sellers. The overwhelming interest and positive reception our products received were truly heartwarming. The constant stream of visitors and customers kept our team on their toes, tirelessly working on creating reseller accounts and writing wholesale orders.
Free Gifts and Daily Prizes
We believe in nurturing our relationships with resellers, and what better way to express our gratitude than with Give-away! Every reseller who signed up on our website, themooddecor.com, received a carefully curated free gift. We also held daily prize draws exclusively for those who signed up online and also followed our social media accounts as a token of appreciation. It was heartening to see our customers engage with us enthusiastically.
Looking Forward: A Promise to Deliver Excellence
To all our new customers from this market, we are excited to embark on this journey together, bringing warmth and comfort to homes all around. Thank you for choosing The Mood as your trusted source for premium home furnishings. As we reflect on the success of our participation in the Las Vegas Market, we eagerly await the next edition. We promise to keep crafting exceptional products and are committed to continuous innovation and excellence.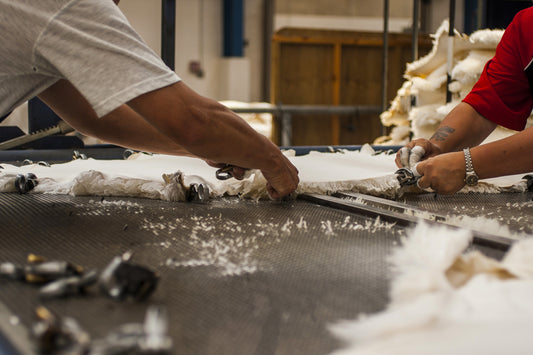 At The Mood, we are committed to the ethical sourcing of sheep and cow hides...
Our 1st participation in Atlanta Market was a whirlwind of excitement and innovation for our...
At The Mood, we prioritize the safety and well-being of our customers while upholding our...