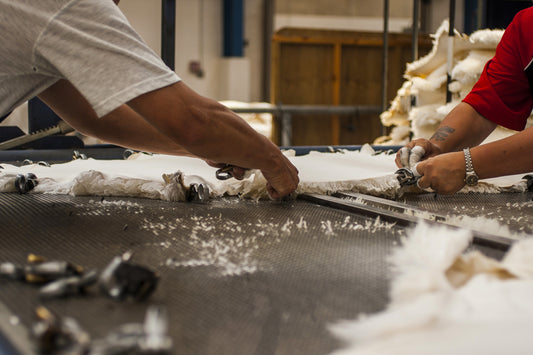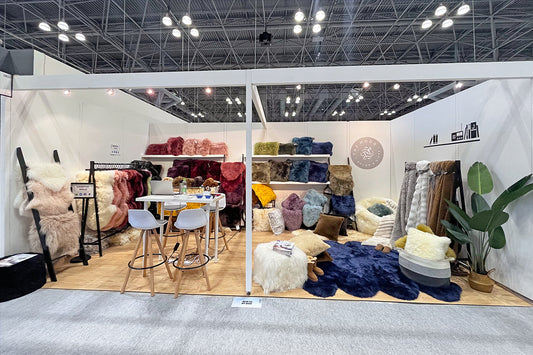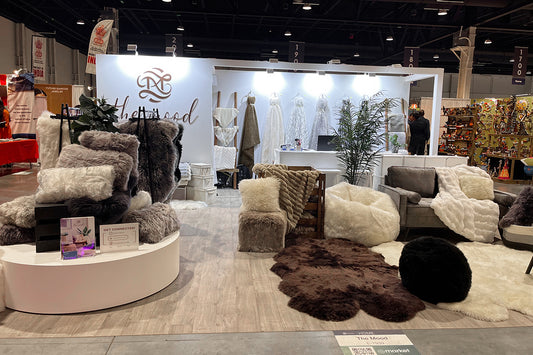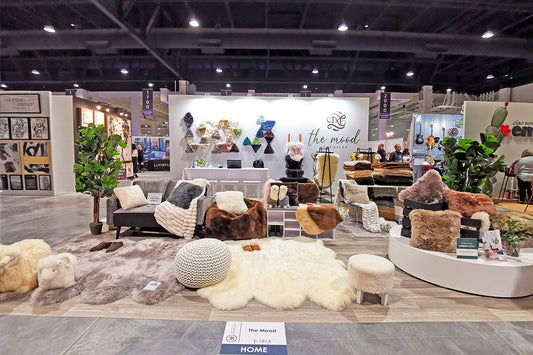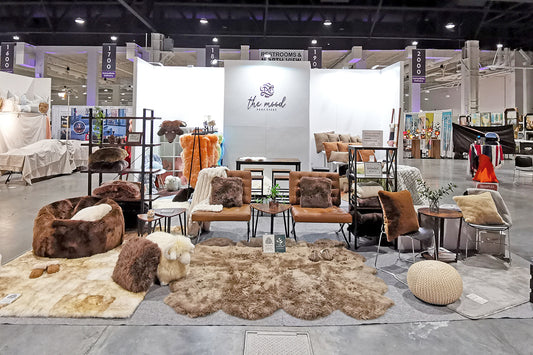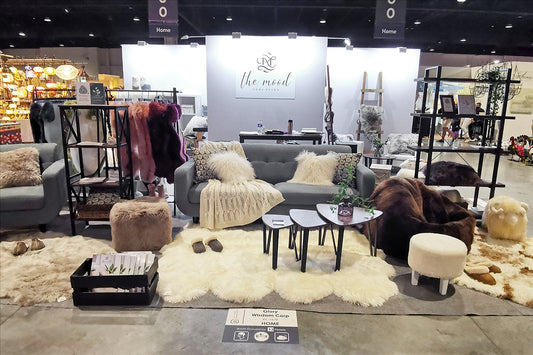 Las Vegas Market Winter 2022 Recap: A Captivating Showcase of Sheepskins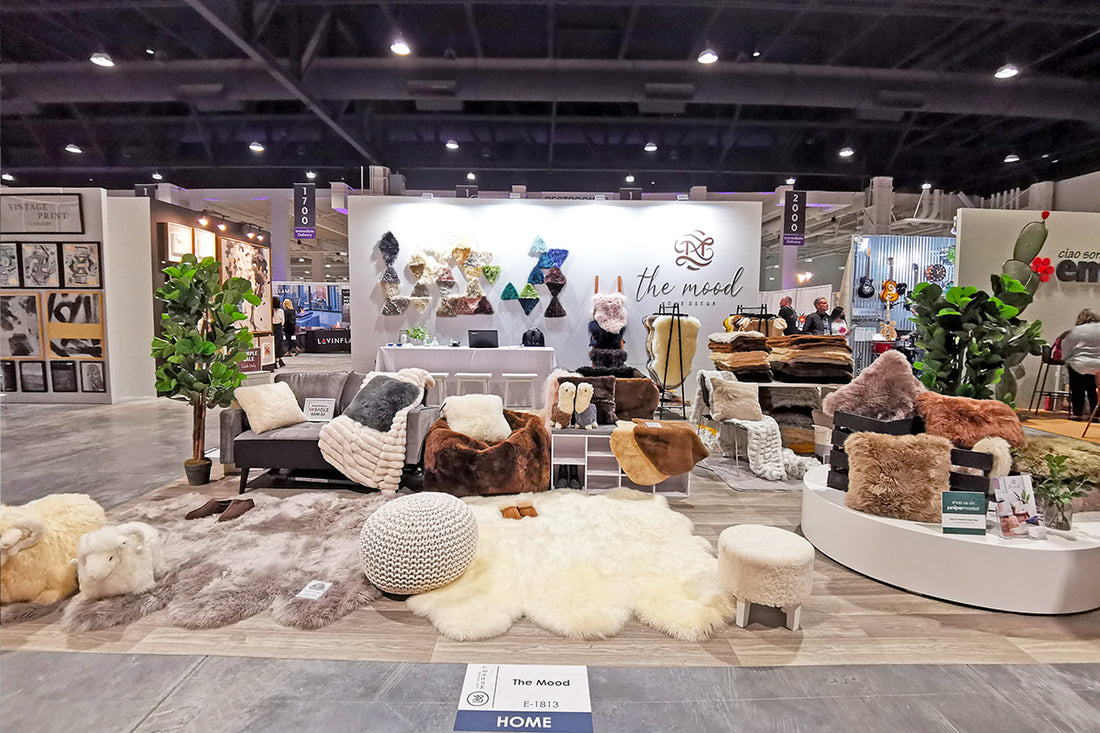 This winter, from January 23rd to 26th, marked our 7th time participating in the Las Vegas Market, and the journey has been nothing short of remarkable. Our booth, E-1813, strategically located in the front rows of the bustling World Market Center's busiest building - The Expo, drew a remarkable crowd, thanks to its charming Boho-Scandinavian winter vibes.
A Boho-Scandinavian Oasis
Inspired by the eclectic colors of Boho and the simple and natural elements of Scandinavian design, our booth featured an array of our finest sheepskin pillows and rugs.
One of the major highlights of our booth was the artistic backdrop wall. This masterpiece showcased all the color variations of our luxurious sheepskin products, meticulously arranged to create an eye-catching and never-before-seen decorative display.
Not to mention, we gave our audience a sneak peek of our upcoming faux fur pillows and throws under development, which created quite a buzz among interior designers, home stagers, independent decor stores, and online sellers.
Welcoming Old and New Customers
Throughout the Las Vegas Market, we had the pleasure of meeting both familiar faces and new visitors. Our existing customers, who have supported us through our journey, took the time to drop by and catch up with us. Additionally, we were thrilled to welcome new customers who expressed genuine interest in our products and showed enthusiasm in collaborating with us. The response from the Las Vegas Market attendees was overwhelming, and we found ourselves engaged in writing wholesale orders throughout the entire event.
Special Thanks to VASAGLE, Our Furniture Sponsor
We would be remiss if we didn't extend a special thank you, for the third time, to our furniture sponsor, VASAGLE. Their unwavering support have played a pivotal role in helping us achieve the captivating and tranquil look of our booth. VASAGLE's exquisite furniture pieces perfectly complemented our Boho-Scandinavian design, elevating the overall ambiance to showcase our products.
Until the next Las Vegas Market, we will be diligently perfecting our upcoming faux fur produccts, while ensuring that our sheepskin pillows and rugs continue to bring tranquility and elegance to living spaces worldwide. Stay tuned for more exciting updates, and we eagerly await the opportunity to welcome our reseller customers again at our booth in the future!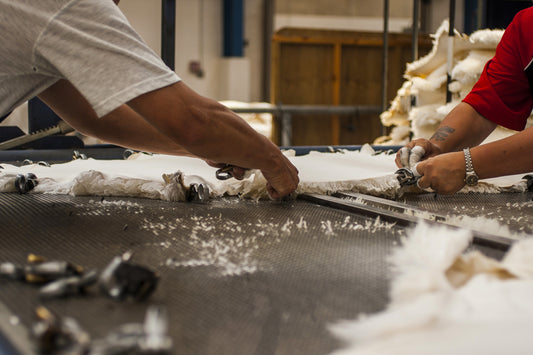 At The Mood, we are committed to the ethical sourcing of sheep and cow hides...
Our 1st participation in Atlanta Market was a whirlwind of excitement and innovation for our...
At The Mood, we prioritize the safety and well-being of our customers while upholding our...