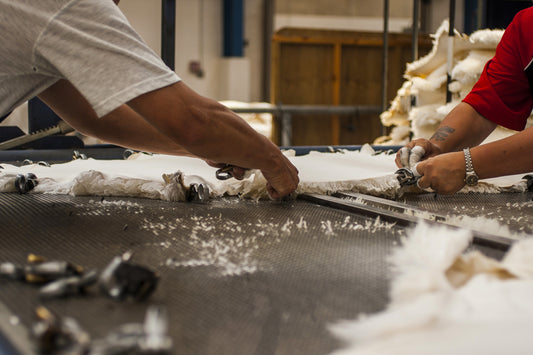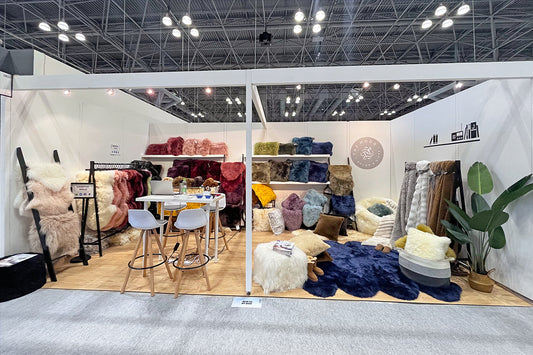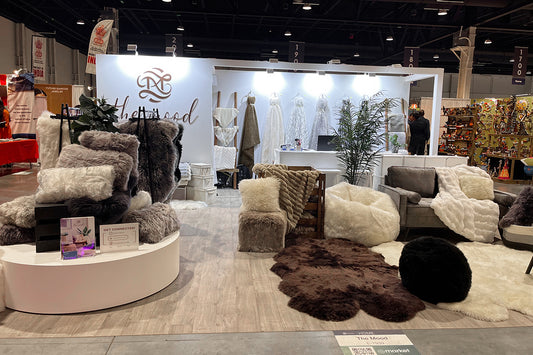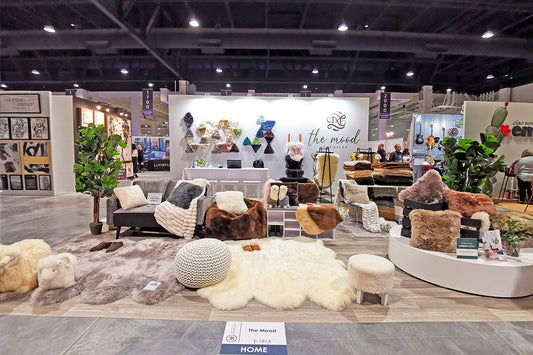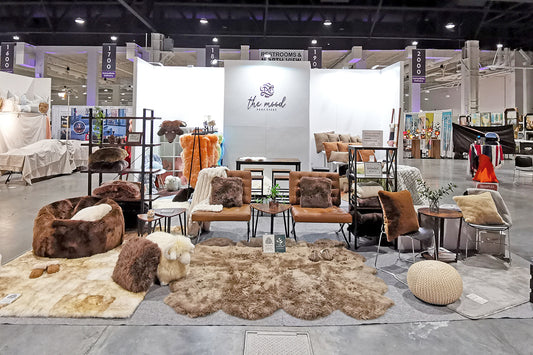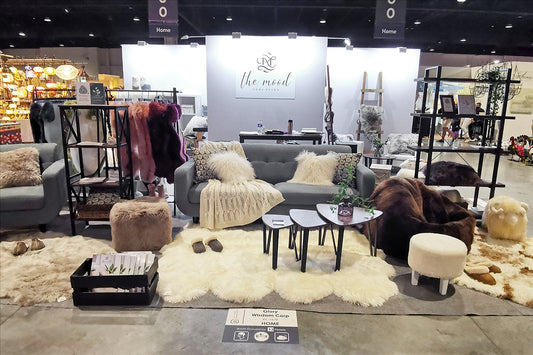 Las Vegas Market Winter 2020 Recap: Embracing the Warmth of Winter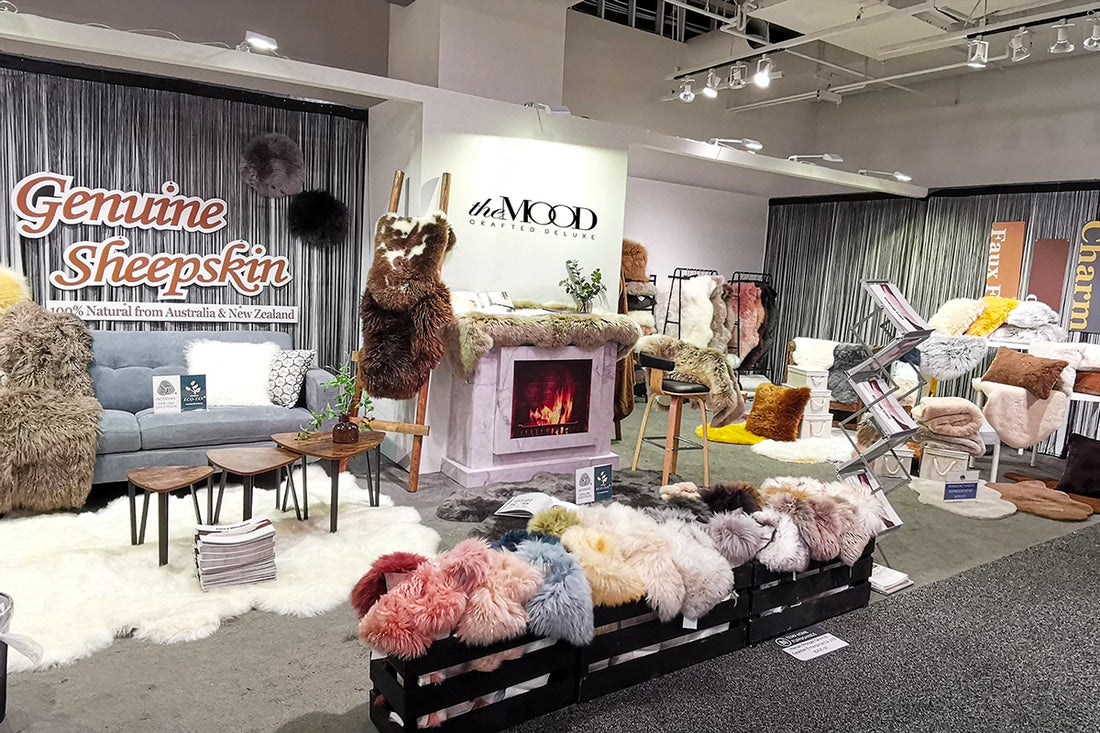 Winter 2020 was an exhilarating time for us at The Mood, as we ventured to Las Vegas to showcase our exquisite collection of sheepskin single pelt rugs. From January 26th to 28th, Nestled on Floor 2 of Building B, Booth B200-21, our presence garnered attention from visitors far and wide. Despite the winter chill, we ignited warmth and excitement with our stunning range of sheepskin rugs, leaving a lasting impression on all who visited our booth.
Our luxurious sheepskin rugs, available in a full spectrum of colors, stole the hearts of many at the expo. Visitors were captivated by the softness, natural beauty, and versatility of our products, which seamlessly blended into any interior design, whether it be modern, rustic, or bohemian. As our premium sheepskin rugs enveloped attendees in a cocoon of comfort, we couldn't help but bask in their admiration.
But the true highlight of our exhibit was the revelation of our future developments—faux sheepskin and faux rabbit fur pillows and rugs. As a brand committed to sustainable and ethical practices, we saw an opportunity to expand our offerings without compromising our values. The faux alternatives exuded the same elegance and opulence as their genuine counterparts, assuring our customers of high-quality and vegan options for their homes.
Looking forward to building on the success of our Las Vegas showcase, we are thrilled to announce that The Mood will be exhibiting at the upcoming NY NOW Market from February 2nd to 5th. Held at the Javits Center in New York City, this prestigious event promises to be an incredible platform for us to present our sheepskin products and unveil our exciting future developments in faux fur.
We invite all design enthusiasts, industry professionals, and fellow lovers of luxurious home décor to visit us at Booth 1942 during the NY NOW Market. We look forward to meeting old friends and forging new connections as we continue our journey towards a more elegant and eco-conscious future in home décor. See you there!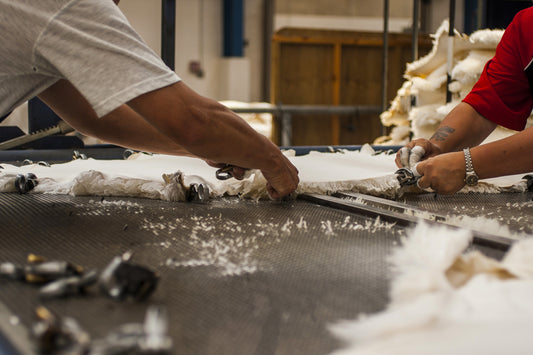 At The Mood, we are committed to the ethical sourcing of sheep and cow hides...
Our 1st participation in Atlanta Market was a whirlwind of excitement and innovation for our...
At The Mood, we prioritize the safety and well-being of our customers while upholding our...