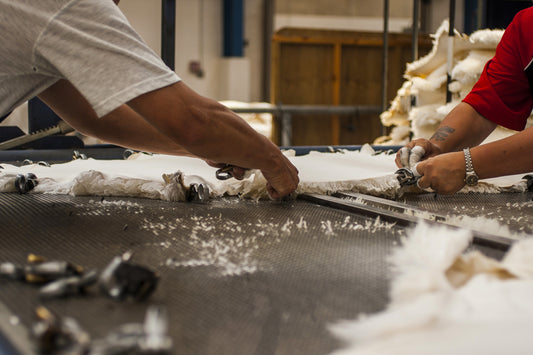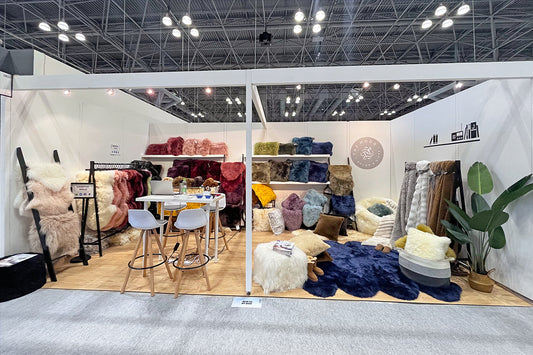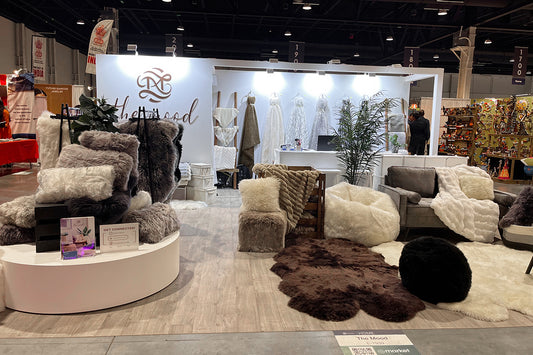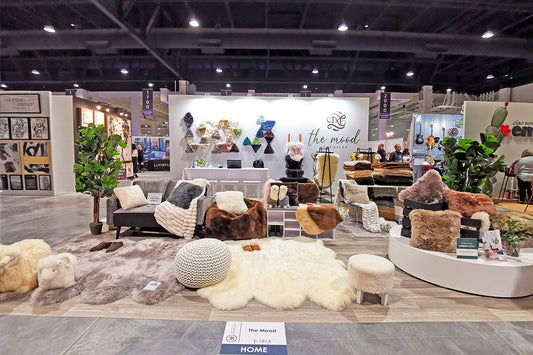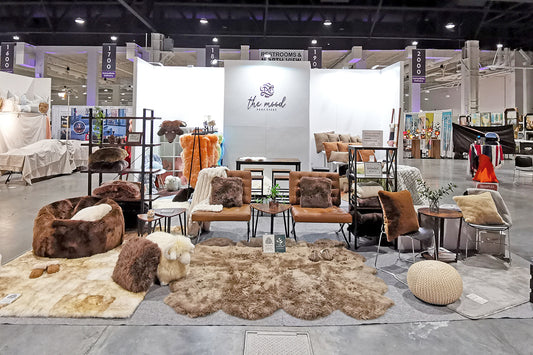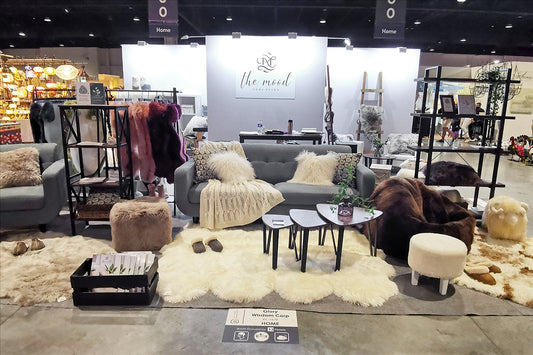 Las Vegas Market Spring 2021 Recap: A Successful Return to In-Person Tradeshows
Because of the pandemic, this Las Vegas market, which was initially planned for January during winter, got rescheduled to the spring season. Despite the delay, this market marked a significant milestone as it was the first tradeshow to open in Las Vegas since the pandemic began. The event took place from April 11th to 14th, and it was a joyous occasion for exhibitors and visitors alike. Our team was thrilled to be a part of this much-anticipated event, especially as we had some exciting changes this time around.
New Venue: The Expo at World Market Center
For this year's Las Vegas Market, we decided to make a bold move and relocated our booth to The Expo at World Market Center from previously location on Floor 2, Building B. Numbered as E-1639, we took advantage of the new space, providing us with a more prominent presence at the event. Our booth expanded to 400 sqft, doubling the size of our previous setup. The move was a strategic decision to increase visibility and accommodate a larger number of visitors interested in our products.
Health and Safety Measures
Given the ongoing concerns surrounding the pandemic, it was essential to prioritize the health and safety of all attendees. As per the guidelines set by the Las Vegas Market organizers, social distancing and facial coverings were required throughout the event. Our team diligently followed these protocols, ensuring a safe and comfortable environment for both visitors and staff.
Showcasing Industrial Farmhouse Elegance
We took great pride in showcasing our featured collection of New Zealand sheepskin rugs and Mongolian lambskin pillows, elegantly presented in an industrial farmhouse style setting. The vibrant sheepskin single pelt rugs, available in a stunning range of colors from reds, pinks, greens, to blues, added a burst of life and energy to our industrial farmhouse-inspired booth.
We must extend a special thanks to our furniture sponsor, VASAGLE, whose stunning pieces perfectly complemented our products and brought our vision to life. Their exceptional craftsmanship and attention to detail added an extra layer of sophistication to our display, making it an unforgettable experience for all who visited.
Elaborated New Printed Catalog
We were thrilled to unveil our elaborated new printed catalog of our featured New Zealand Sheepskin Collection. This carefully curated catalog features an array of awe-inspiring interior decorating ideas, all inspired by three distinct themes: serenity, passion, and wilderness. Each theme captures the essence of a unique atmosphere, enticing customers to discover new ways to elevate their living spaces with the luxurious touch of our premium sheepskin collections.
Introducing New Pillow Collection
Among the highlights of our booth was the introduction of our latest Tigrado Pillow Collection made from Spanish lambskin. These luxurious pillows boast beautiful curls on the wool and natural mottles that range from black, brown, to beige. The Spanish Tigrado Lambskin Pillow Collection captured the essence of sophistication and added an exotic touch to our display. Attendees were mesmerized by the unique and exquisite appearance of these new offerings.
Happy to Meet Old and New Customers
Las Vegas Market Spring 2021 was a fantastic opportunity to reconnect with our loyal customers. Additionally, we had the pleasure of meeting many new customers who expressed keen interest in our products and business, including interior designers, home stagers, independent decor stores, and online sellers.
Throughout the event, our booth was abuzz with activity as we wrote wholesale orders non-stop. The enthusiasm and response from visitors exceeded our expectations, and it was a testament to the enduring popularity of our products. We are thrilled that our offerings continue to resonate with customers and are grateful for their trust in our brand.
As we bid farewell to Las Vegas Market Spring 2021, we are already looking forward to the Summer Market. We are eager to meet our valued customers again and welcome new ones into the fold. The Summer Market promises to be another exciting event where we will showcase even more captivating products and designs.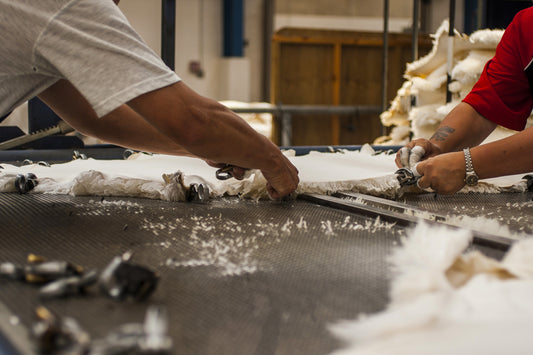 At The Mood, we are committed to the ethical sourcing of sheep and cow hides...
Our 1st participation in Atlanta Market was a whirlwind of excitement and innovation for our...
At The Mood, we prioritize the safety and well-being of our customers while upholding our...