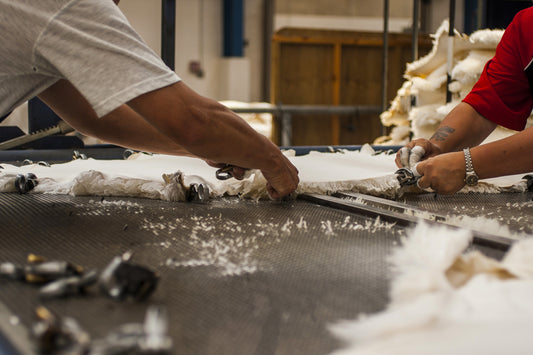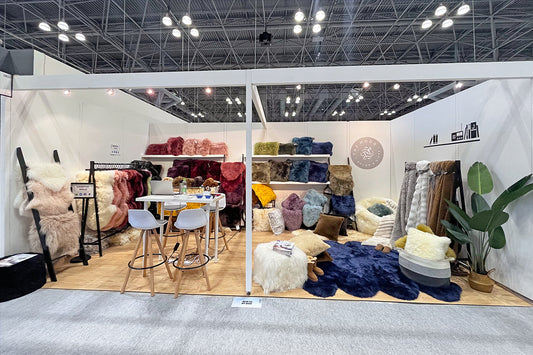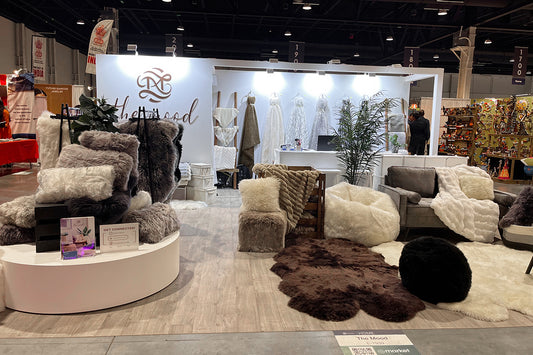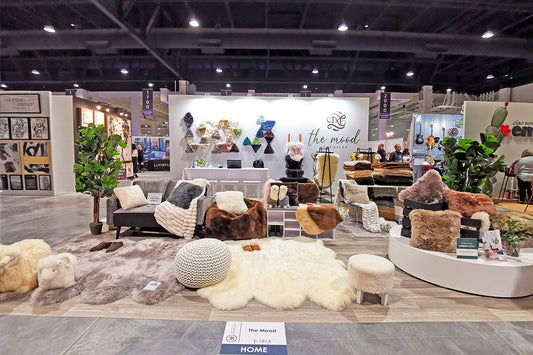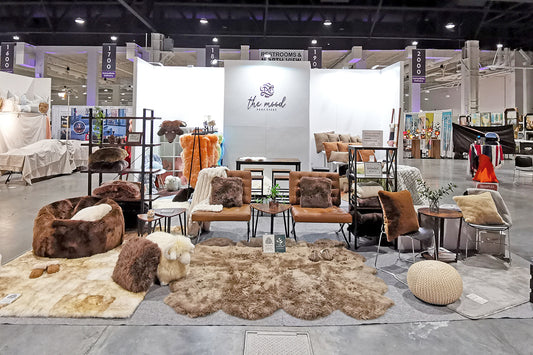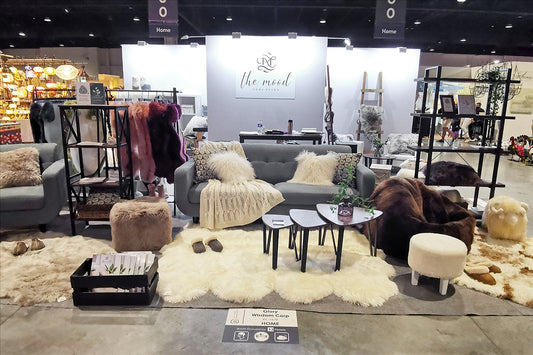 Atlanta Market Summer 2023 Recap: A Resounding Success
Our 1st participation in Atlanta Market was a whirlwind of excitement and innovation for our team. From July 12th to 16th, we showcased our latest offerings at Booth B1-8-807, and it was truly a unique experience for everyone involved. Our specially designed industrial mixed coastal farmhouse-style booth exuded elegance and charm, leaving a lasting impression on visitors and judges alike.
A Fusion of Elegance and Charm: Our Booth's Design
As visitors entered our booth, they were immediately transported to a world where industrial elements mingled harmoniously with coastal and modern farmhouse aesthetics. From the living room to the dining room, den, and patio, our booth captivated the imagination and showcased how our products could fit seamlessly into any interior design scheme. The color palette of white, blue, brown, and taupe complemented the overall ambiance, creating a sense of tranquility and comfort.
Introducing New Arrivals: Faux Fur Throw Blankets
As a brand committed to innovation, we proudly unveiled our latest offerings during this Atlanta Market. The spotlight shone brightly on our faux fur throw blankets in popular neutral colors. These new arrivals were an instant hit, attracting attention from designers, decor stores, and discerning customers alike.
The Stars of the Show: Luxurious Sheepskin Rugs and Pillows
Among the highlights of our display were our best-selling New Zealand sheepskin rugs and sheepskin pillows that were available in various breeds such as New Zealand sheepskin, Mongolian lambskin, and Spanish Tigrado lambskin. The exquisite quality and softness of these products drew visitors in, and they couldn't resist indulging in the luxurious texture.
The Best Booth Award Winner: Celebrating Success
We were thrilled and honored to receive the coveted "Best Booth Award" on July 13th. This recognition reaffirmed our dedication to crafting exceptional displays that capture the essence of our brand and products. The award is a testament to the hard work and creativity of our team who meticulously designed and curated the booth.
Engaging with Customers and Making New Connections
Throughout the event, we had the pleasure of meeting numerous new customers, including designers, decor stores, and other industry professionals. The enthusiasm and interest they showed in our products were heartwarming and motivating. We are delighted to have forged valuable connections and are excited to be a part of their design projects and store offerings.
Acknowledgments and Thanks
None of this would have been possible without the hard work and dedication of our on-site team. They put in countless hours to ensure that our booth was a true reflection of our brand's ethos and spirit. We extend our heartfelt thanks to each member of the team for their commitment and passion.
As we bid adieu to the summer Atlanta Market, we carry with us fond memories, new friendships, and a renewed sense of purpose. We are committed to continuous innovation and excellence, and we can't wait to see our customers all again in the winter!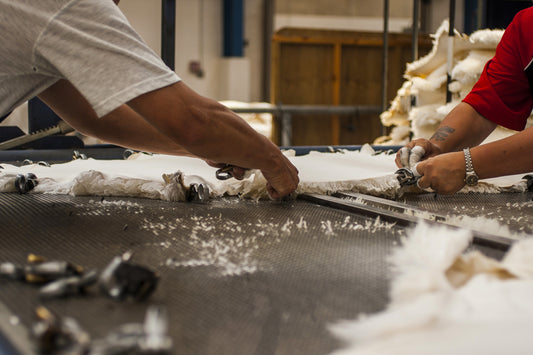 At The Mood, we are committed to the ethical sourcing of sheep and cow hides...
Our 1st participation in Atlanta Market was a whirlwind of excitement and innovation for our...
At The Mood, we prioritize the safety and well-being of our customers while upholding our...